Business Integration
Strong industry expertise and years of experience in the financial services sector – this is the basis on which we shape transformation in business processes and technologies.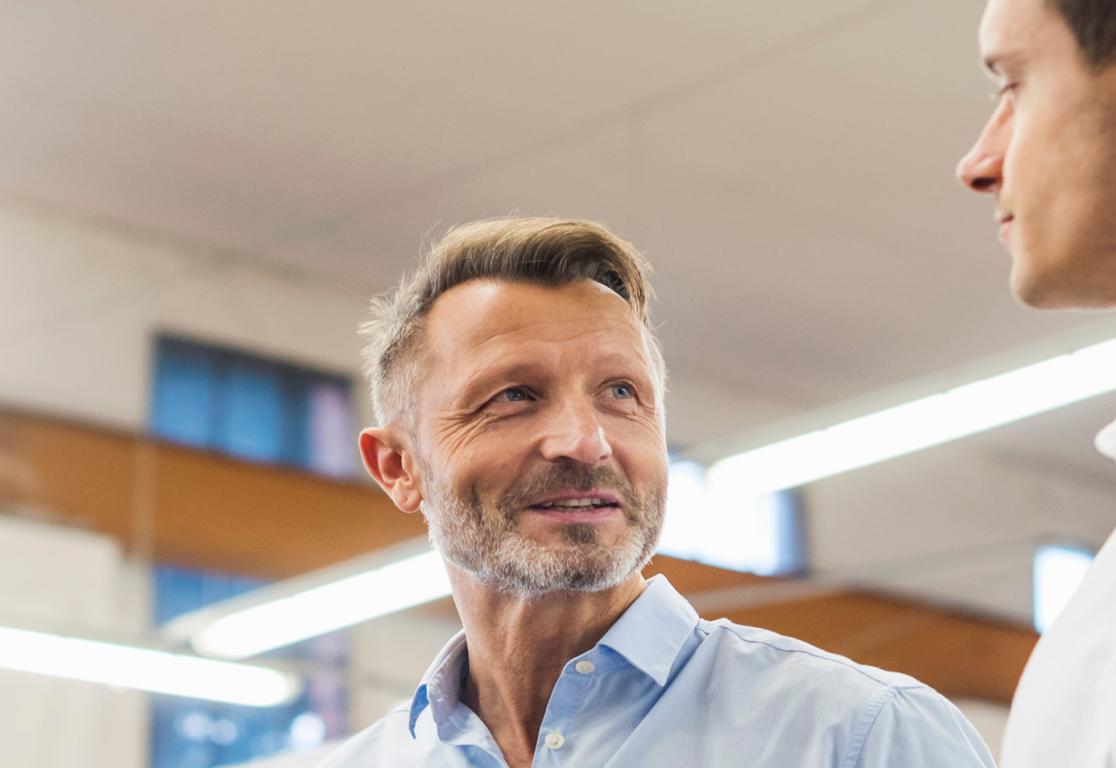 The findic team is here to help you meet the wide-ranging market requirements:
There are always new legal and regulatory initiatives to deal with. This means the depth of regulation continually grows so that processes and IT systems need to be updated on a regular basis.
In order to withstand the growing cost pressure, the core processes and strategic business areas are analyzed and optimized.
By reducing vertical integration, greater volumes can be bundled, synergies leveraged and fixed costs converted to variable costs. In light of this, you and your company regularly face the challenge of controlling outsourced units and conducting sourcing audits.
Mergers involving the migration to common IT system platforms and the consolidation of historically grown, heterogeneous IT system landscapes promise additional economies of scale.
When digitalizing processes it is important to configure applications and interfaces that cover the business requirements while simultaneously ensuring the highest possible level of automation. The use of AI (artificial intelligence) and RPA (robotic process automation) supports this digital transformation process.
Designing IT systems for the financial sector to comply with complex business requirements demands a breadth of knowledge from both finance and informatics. We are at home in both worlds and thus act as the ideal interface between business and IT departments.
Together with you we define and prioritize business demands and create both functional and technical specifications. As a team, we recognize optimization potentials in processes. We enable you to exploit potentials and make changes efficiently and smoothly.
Today it is more important than ever before to test projects sufficiently before implementation. Our ISTQB®-accredited staff support you in planning the test operations and designing the functional side of them as well as creating and conducting test cases.
As drivers of your digital transformation we are happy to support you in realizing your projects.
Our strength lies in combining methodological and banking expertise. With our certified consultants we cover all functional roles across all project stages:
business analysts and business experts
business architects
testing experts and testers with a business background
program and project managers, incl. PMO
Besides these services we also offer contract work for selected topics.